Useful Information
The "2021 Certified Care Worker Training Tuition Loan Program" and "Experienced Trainee Acceptance Fund" (Lending Programs)
We have produced brochures in English and Vietnamese for two lending programs: the "2021 Certified Care Worker Training Tuition Loan Program" and "Experienced Trainee Acceptance Fund". These brochures are posted here so you can familiarize yourself with their content.
Please download the files from the links below.
The Care Work and Social Welfare Training Tuition Loan System
Training Tuition for Experienced Care Workers System
Career Path for Careworkers in Japan
The general career path for becoming a careworker in Japan is to proceed from first-time staff training to experienced staff training, followed by official certification as a careworker.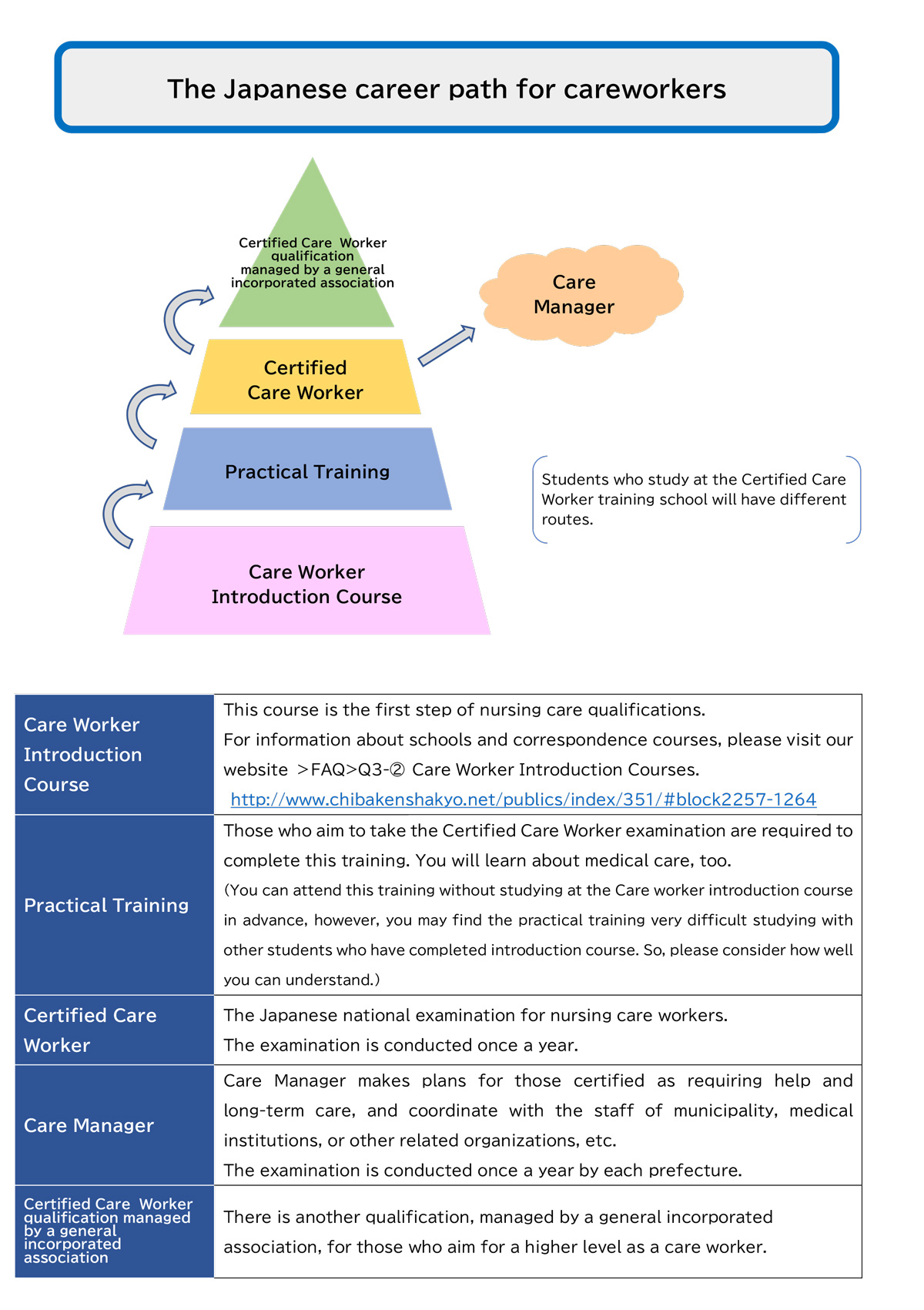 For the initial five years following your graduation from a careworker training facility, you will be awarded provisional certification as a Certified Careworker. If, during that time, you either pass the Certified Careworker examination or work for five continuous years as a careworker, you can continue to hold your qualification as a Certified Careworker. These provisions are transitional measures in effect until 2026.